In their efforts to select and implement software as a service (SaaS) ERP systems, many organizations experience challenges. This is where effective contract management is essential. 
Today, we're taking a closer look at a few important tips that can help you manage SaaS contracts successfully. We'll also share the important role a software expert witness can play if you decide to pursue litigation due to a breach of contract. 
Why is it Important to Carefully Review a Software Contract?
Any time you receive a software contract from a systems integrator or SaaS ERP vendor, a careful review is required. These contracts can include varying levels of detail – sometimes, they include all the information necessary for you to move forward in confidence, and other times, they are bare bones.
Rather than making assumptions, it's best to seek clarification. For instance, it's important to understand all the implementation activities for which the SaaS vendor or third-party implementer is responsible. 
Through our ERP expert witness engagements, we have found that a majority of ERP failures can be traced back to this all-important contract phase. 
What Makes a SaaS Contract Unique?
When you enter into a SaaS contract, you do not buy the software outright. Rather, you're billed monthly for a subscription that allows you to use the services for a set amount of time.
Your contract term will define your subscription length. Typically, you'll pay a set amount each month, per user.
Some SaaS contracts specify the upgrade frequency. These software upgrades may occur up to twice per year.
Contemplating litigation?
We are called upon to investigate the feasibility of litigation, provide software expert witness testimony and build background reporting for some of the industry's highest-profile ERP lawsuits.
How to Manage SaaS Contracts During Software Selection
1. Understand the Type of Contract
First, it's vital to understand the type of contract you're looking at. The most common types include:
The problem with fixed cost is it incentivizes the vendor or systems integrator to cut corners. Not all vendors do that, but it's tempting for them because they're going to make more money if they can deliver using fewer hours than they estimated.
2. Understand the Implementation Activities
3. Negotiate with the Vendor
Are there terms or clauses that you want added? If so, negotiate with the vendor to include them. Likewise, if there are certain parts you believe to be misguided, you can seek to have them removed. For instance, the vendor's pricing plan might not align with your business model, which can lead to discussions around custom pricing options. 
Especially on large-budget SaaS contracts, organizations often have more leverage than they realize. In fact, we have negotiated favorable terms and pricing for all our clients that requested negotiation guidance.
To learn more, check out our ERP Negotiation Tips.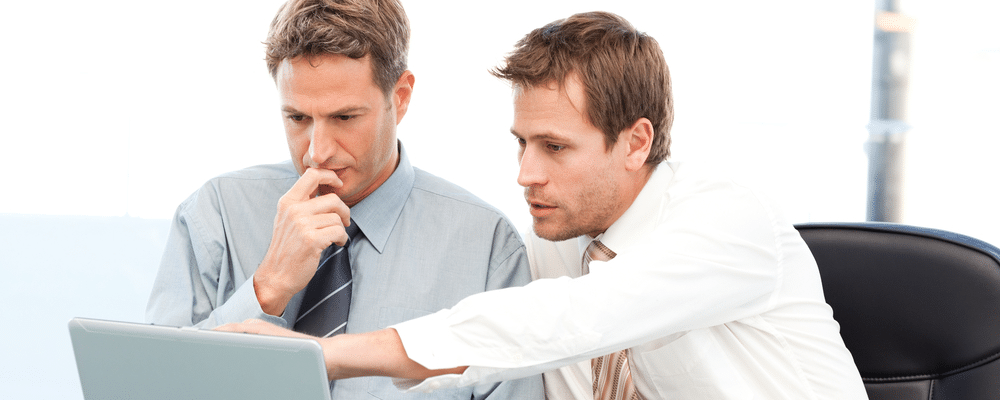 4. Hold the Vendor Accountable
As the implementation begins and the contract rolls out, it can be difficult to keep a close eye on all the different terms. Yet, it's important to ensure budget and timeline adherence.
Along the way, it's realistic to expect some degree of variance, but these discrepancies shouldn't be excessive. For example, on a T&M contract, you can expect the overall project cost to fall between 10% higher to 10% lower than the stated contract amount. 
You also should ensure that the implementation activities are being carried out in the agreed-upon order and to the established quality standards. An ERP consulting firm can help you track every part of your SaaS implementation, mapping each task back to a contract deliverable.
Sometimes, contract management activities can reach beyond your expertise. If this is the case, consider hiring an expert to help you navigate the fine-print details.
This is especially important if you are in the selection phase and you're comparing a SaaS contract with a hosted software contract. A hosted contract looks a lot different than a SaaS contract because you have a large expenditure.
It's also smart to hire an expert if you're considering suing your vendor or systems integrator over an improperly managed project. Our software expert witnesses can provide a variety of services at this juncture, including:
Helping you investigate the feasibility of litigation
Providing software expert witness testimony
Building background reporting 
Understanding SaaS Contracts
A software consultant, like Panorama, who deals with SaaS contracts and statements of work on a regular basis will notice contract details and risk areas that your team may overlook. When we notice a risk area, such as unclear terms, we will bring it to your attention and make recommendations as to how you should address it.
The earlier you engage our selection team, the less likely you will need our expert witness team. Request a free consultation below.