Independent ERP Consultants
Meet Our ERP Consulting Leadership Team.
100% independent of software vendor affiliation, Panorama's ERP functional consultants provide unbiased advice you can trust.
ERP consulting requires independence, flexibility and a dedication to achieving each organization's vision. Here are some of our independent ERP consultants as well as our leadership team:
Vanessa Davison
Managing Director ~ Client Services
Vanessa's career has been rich with disrupting the status quo to help organizations launch products, execute operational models and build their corporate culture. She brings a proven management track record of over 20 years of experience in either a COO or CEO capacity. She has been able to help organizations achieve radical growth and transformation with her skills in managing overall corporate operations and deploying capital and resources. She led multiple merger & acquisition transactions as well as a few turnaround projects helping organizations achieve radical transformation and increase net profits. 
Vanessa began her career in the late 1990s, serving as President and CEO of a de novo financial banking platform. She formulated and executed the corporate strategy, successfully targeting a multi-national Latin American market, and grew the company from 36 employees to over 1,200 employees while maintaining profit margins and diversifying the company's sources of revenue within 36 months. She then served as a turnaround COO, implementing cost cutting initiatives that drove down the organization's combined cost to produce by 48% in seven months through the introduction of efficient process flows, deployment of technology and corporate reorganization and organizational development. Currently, she focuses on using her financial, organizational development and operational acumen to assist organizations and governments in operating more effectively to efficiently serve its citizens, employees and customers.
Today, Vanessa leads a team of management consulting experts in assisting organizations with digital business transformation initiatives consisting of enterprise strategy, organizational design and change & business process management. Panorama's philosophy is about bringing together the People, the Process and the Technology in order provide breakthrough value.
Vanessa has advanced graduate certificates from the Harvard School of Business and the Graduate School of Political Management at George Washington University, and holds dual Bachelor degrees from the University of California at Berkeley.
Rich Goluskin
Director ~ Software Implementation
Rich is an expert at implementation project management with a strong focus on best practices and change management. He has worked on projects throughout the Americas and has extensive experience in account management, system integration, resource management, financial management and operations at global organizations. Rich has served clients in the manufacturing, fabrication, industrial distribution, field services, utilities, healthcare, education, retail, consumer packaged goods and public sector verticals.
Rich has led diverse teams of independent ERP consultants performing software selection, business process management, change management and ERP implementation activities at Panorama. In his previous professional experience, he led teams at consulting, software and technology companies that designed and implemented ERP, supply chain, healthcare claims processing, human capital management, data warehousing & analytics, digital learning and banking systems, among others. In these projects, he also implemented new processes that streamlined key business functions.
Fluent in English, Spanish and Portuguese, Rich brings diverse teams together – from smaller organizations to Fortune 500 companies – to successfully accomplish project goals.
Education:
M.S. Management Engineering,
Rensselaer Polytechnic Institute
B.S. Management Engineering,
Rensselaer Polytechnic Institute
Designations:
Certified Six Sigma Black Belt
Geoff McPherson
Director ~ Software Selection
Geoff is a top performing business professional and has over 20 years of experience optimizing company operations, finance functions, information systems and project management. He possesses strong skills of aligning IT with business needs and creating a culture of teamwork to drive success. His passion lies in assessment and identification of business and information strategic objectives to solve business problems and maximize operational flexibility, efficiency and performance.
Geoff has a proven track record of collaborating with business leaders, translating IT needs and building solutions. He is recognized as a motivated team builder and leader who thrives in fast-paced, proactive and dynamic environments.
With Geoff's experience in manufacturing, distribution, professional services, retail and government contracting industries, he brings expertise as an ERP functional consultant in selecting and implementing business systems and ensuring companies obtain the maximum benefit from their investment by developing and executing the people/process infrastructure that is required to align with the information technology roadmap.
Education:
Bachelor of Commerce,
University of Auckland, NZ
Bill Baumann
Director ~ Software Expert Witness
Bill has over two decades of expertise in marketing strategy, direct sales, account management, business and C-level management experience. He is adept at quickly understanding complex product and service offerings, forging key relationships and establishing strategic partnerships. Bill has significant experience in the oil & gas, not-for-profit, banking/finance and manufacturing industries. He has international business management experience in Asia and Latin America and is conversational in Mandarin and Spanish.
He has managed sales and marketing of ERP software and eCommerce solutions for 12 western states in the U.S., and has performed software selection with consulting groups serving the oil & gas, medical device and aerospace & defense industries
As Director of Panorama's Expert Witness Practice, Bill oversees all expert witness engagements working closely with a team of expert witnesses and client attorney firms. Bill has published expert witness articles in TechTarget and InformationWeek.
In addition, he concurrently provides oversight on a number of ERP software selections and implementation projects for manufacturing, distribution, health care and public sector clients in the U.S. and globally. He also provides subject matter expertise in the energy, oil/gas and utilities industries.
Education:
Bachelor of Science (Cum Laude),
Fairleigh Dickinson University

Designations:
Certified Trainer of CRM and eCommerce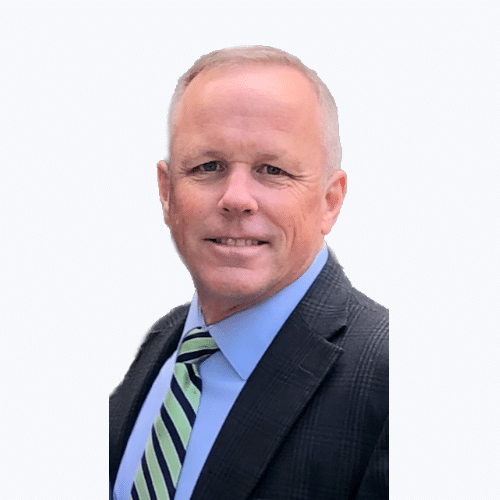 Dave Carey
Director ~ Industry Relations
Dave is a solutions professional with leadership capability in sales & operations, manufacturing, distribution, enterprise resource planning and project management. He has experience simplifying and translating complex and ambiguous business situations into easy-to-understand processes. Prior to joining Panorama, Dave was a Manager of Pre-Sales and a Solutions Consultant for abas-USA, where he developed and delivered customized software demonstrations to manufacturing, distribution and service-oriented prospects. Dave has the ability to understand, articulate and leverage client needs into relevant solutions proposals. He is a trusted advisor with a deep knowledge of enterprise software, business process reengineering and organizational change management. As a compelling, persuasive, and credible presenter, he can engage all audience levels from end-user to C-level. His collaborative management style fosters team cooperation and drives business improvements.
Dave has had the opportunity to work at multiple building material companies throughout the course of his career. The first of which was at High Concrete Structures where he managed the storage and shipment of over $90M annually of precast concrete product. The second was at Lafarge-Holcim Ltd where he managed the operational aspects of implementing a new ERP system and restructured the supply & distribution. At the time, they were the top 5 in world cement production and when they implemented Oracle, he was the SME for operations/distribution/transportation.
Education:
Bachelor of Science in Supply Chain & Information Management, Pennsylvania State University

Designations:
Certified Six Sigma Black Belt
Each of our independent ERP consultants is trained in software selection, implementation and benefits realization methodologies to ensure consistency and quality of services during every engagement. Our ERP functional consultants' competencies include MBAs, EMBAs, Six Sigma and Prosci® certifications, as well as extensive knowledge of ERP software, project management, lean manufacturing, IT strategy, business process management and organizational change management.