Company Ranked #1 for Return on Investment by Tier One & Mid-Size Retailers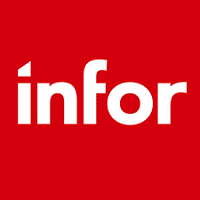 Infor, a leading provider of beautiful business applications specialized by industry and built for the cloud, today announced today announced that the company was named as a Top 20 Software Vendor in the 2016 RIS Software LeaderBoard. In addition, Infor Retail was recognized as the leading solution for "Leaders in Return on Investment by Tier One & Mid-Size Retailers." The RIS Software LeaderBoard is based on retailer evaluations, giving a real-world depiction of software vendor performance as it ranks across a range of criteria, such as customer satisfaction, innovation and return on investment. The results provide an objective guide to help retailers find the vendors and solutions they need.
Infor Retail is a cloud-enabled solution that provides organizations information on its supply chain, merchandise inventory, physical assets, customers, and workforce, all linked together. The application delivers modern tools for analytics, mobility, visualization, and collaboration to make sense of all the data in order to get critical information to the right people in real time. This year, Infor Retail was named a leader in 15 categories on the RIS News LeaderBoard including Overall Performance, Top Vendors for Tier One Retailers, Total Cost of Operations, Technology Innovation, Quality of Support, Software Reliability and Customer Satisfaction.
"Being recognized on the 2016 RIS News Software LeaderBoard is a testament to Infor's commitment to bringing a full omni-channel experience to retail stores. We are honored that our customers provided such positive feedback on our solutions to push us to the top of so many categories," said Corey Tollefson, senior vice president, Infor Retail. "The retail landscape has changed dramatically, and through co-innovation with leading retailers this past year, Infor is anticipating and meeting customers' needs to transform the shopping experience."
"With a #1 ranking on this year's LeaderBoard for return on investment, and Infor's debut at position 13 on the Top 20 Software Vendors list, Tier 1 retailers have clearly indicated that Infor is a leader in one of the most important categories for measuring the value of retail software," said Joe Skorupa, group editor-in-chief, RIS News. "Infor is also to be commended for a very strong showing in other important categories such as overall performance, customer satisfaction, technology innovation, total cost of operations, software reliability and quality of support."